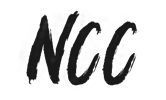 Working to Defeat
on-reserve poverty
NATIONAL COALITION OF CHIEFS
is a community of pro-development First Nation Chiefs and Metis leaders that advocate for the development of oil and gas resources in their communities. Energy development in and near their communities provides much needed jobs and opportunities that help Indigenous members thrive and help defeat on-reserve poverty.
First Nations communities were projected to be
positively impacted by the Keystone XL pipeline proposal.
Of First Nations communities are expected to benefit
from oil and gas resource development in Alberta.
The unemployment rate for Aboriginal peoples in Alberta
in 2008- compared to 8.1%. for non-aboriginal people.